The Hummingbirds are a professional, close harmony trio delivering cleverly perfected harmonies through 'Modern Vintage - Swing'.
They perform classic style arrangements with a modern twist, making them the perfect choice for 1940s/WWII & 1950's events, vintage themed weddings, and festivals.
The Hummingbirds, Clara, Bettie & Grace are three exceptionally talented singers and performers whose stunning close harmonies and arrangements have been expertly crafted to WOW. They LOVE being Hummingbirds and that love is infectious to all who have the pleasure of seeing and hearing them perform.
The Hummingbirds can be self contained with their own PA & lighting and offer several complete entertainment packages. All will be delivered with Hummingbird flair. Glamorous costumes abound for your 1940's; 50's; vintage themed wedding, tea party or Military event.
How a typical package looks:
3 x c.25 minute sets performed in 3 different costumes - tailored backing music provided between sets.
2 x c.40 minute sets performed in 2 different costumes - tailored backing music provided between sets.
The above are delivered over professional backing tracks.
Fancy something a little different?
Swing Band Option (The Bees!)
Professional Dancers
Dancing Lessons*
Vintage Truck Stage (see About Us)
*Encourage the dancing - teach the revellers how to do some professional moves and Swing, Swing, Swing whilst we Sing, Sing, Sing!
1920s-30s Gatsby Glamour in Hummingbirds style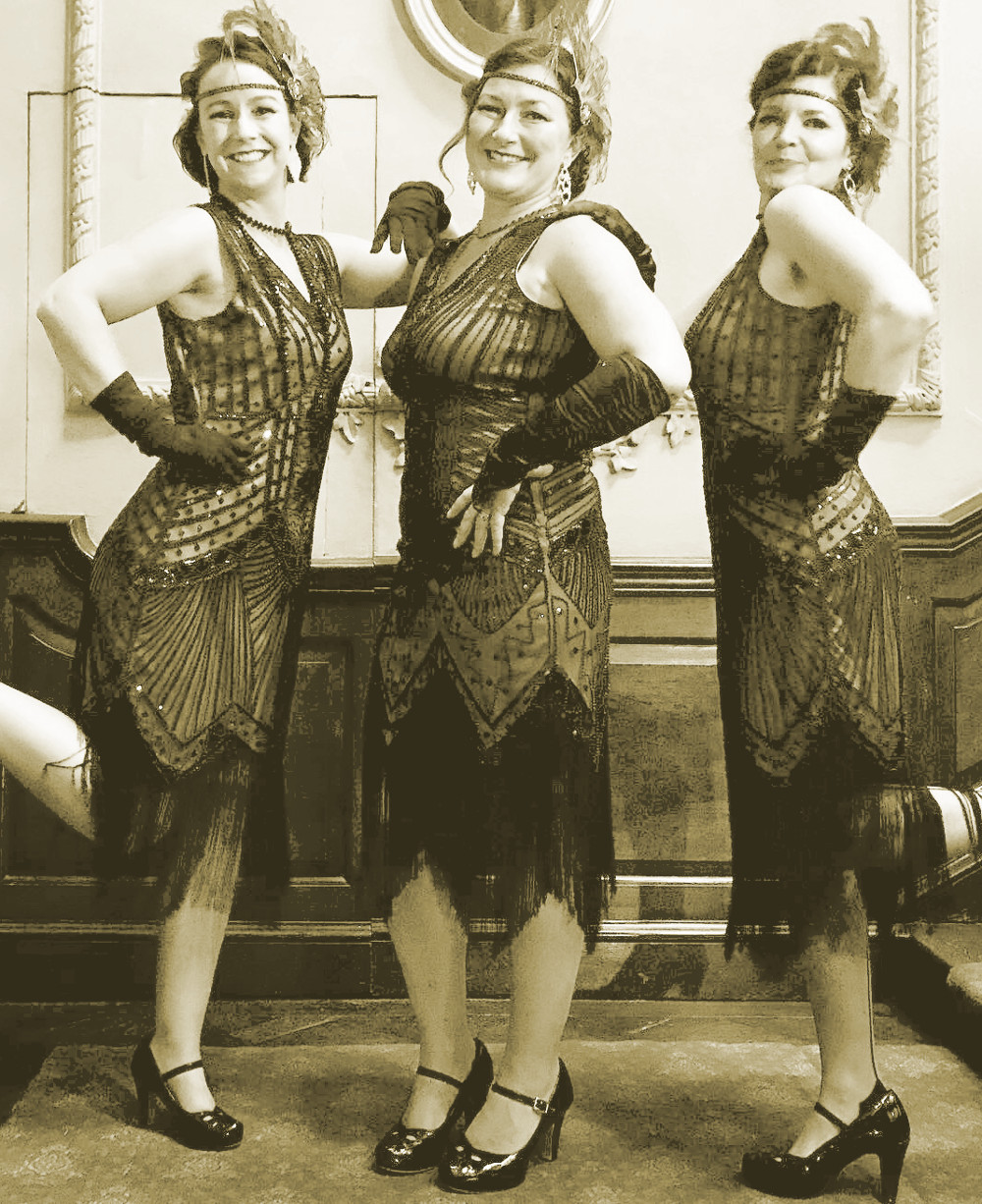 Let The Hummingbirds 'Put On The Ritz' for you and recreate the authentical musical ambience of the 1920s and 30s.
They offer a show that will have you doing the Charleston and all that Jazz with duo & trio vocalist options available. Contact us for more details - we 'Aint Misbehavin'
Hit Contact above to book your show today!