About us
Accomplished musicians and performers, Grace, Bettie & Clara have come together to fulfil a musical dream as The Hummingbirds. They share a love for close harmonies, vintage flare, a strong belief that you don't just sing, and a desire to entertain. Collectively they bring talents through music, dance and style that blend perfectly for The Hummingbird shows.
Meet The Hummingbirds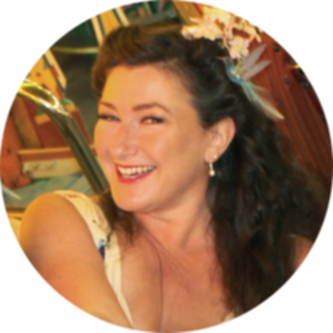 Grace
Grace was, in the words of her mum, "singing, (well, humming...) before she could speak." Classically trained, Grace has a wealth of experience in an array of professional bands, duos & Performing Arts groups spanning her lifetime. Music is her passion. When you hear her sing, you'll know that.
Bettie
Bettie eats, sleeps and breathes music. Apparently, she even dreams in harmony! Also classically trained, this multi-instrumentalist passes on her love of music to others through teaching and has a wealth of performance experience in radio, stage and screen.
Clara
Clara has always loved performing, and stole the show at her debut as baby bear aged three. Since then she has been singing, acting and dancing through life, training as a professional dancer, and performing in various shows both nationally and internationally. Clara's voice is sure to steal your heart and her moves will get your toes a-tapping.
Herman
If you're booking The Hummingbirds and need a stage with character for your outdoor event, look no further than Herman.
Herman is an authentic, Commer Superpoise flatbed lorry first registered in 1954. He hasn't had a respray because we love him just the way he is.
Herman has been part of Bettie's family for a few years now and for anyone technically minded he has a Humber Hawk engine – Twit Twoo!
Let us know if he is a requirement and we will be sure to include him in your personal quote. Here's a few shots of him, including one of Bettie, off duty, pictured with Herman - Simply Gorgeous :)