Mp3 Album Releases
Jingle All The Way
We are extremely excited to announce our new Christmas Album! 10 classic Christmas tracks performed with our swingin' style. It is now available digitally on all major outlets and in our online mp3 store Here

for £6.99

1) Jolly Old St Nicholas, 2) Jingle Bells, 3) God Rest Ye Merry Gentlemen, 4) The Twelve Days Of Christmas, 5) Deck The Halls, 6) Silent Night, 7) Oh Christmas Tree, 8) In The Bleak Midwinter, 9) The Holly And The Ivy, 10) We Wish You A Merry Christmas
Lockdown Living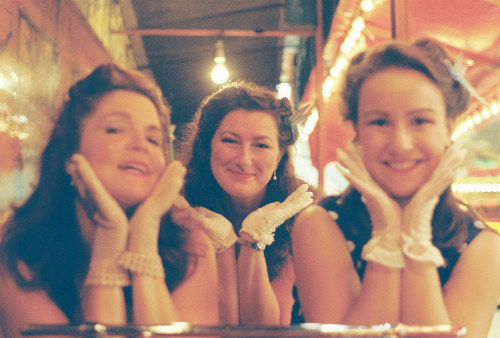 In the covid-19 lockdown of 2020 we worked remotely, recording our video and audio via mobile phones and put together a youtube series called Lockdown Living. This album is a special collection of all those songs and is available as an mp3 download Here
1) Accentuate the positive 2) Boogie woogie bugle boy 3) Button up your overcoat 4) Call me maybe 5) Chatanooga choo choo 6) Dont sit under the apple tree 7)Rum and coca cola 8)Sing sing sing 9)Stuck 10) The bare necessities
CD Sales
Jingle All The Way
We are extremely excited to announce our new Christmas Album! 10 classic Christmas tracks performed with our swingin' style. It is now available digitally on all major outlets and on CD here for £10 plus £1.45 p&p.
If you would like to order your CD then you can buy yours using the button below.
1) Jolly Old St Nicholas, 2) Jingle Bells, 3) God Rest Ye Merry Gentlemen, 4) The Twelve Days Of Christmas, 5) Deck The Halls, 6) Silent Night, 7) Oh Christmas Tree, 8) In The Bleak Midwinter, 9) The Holly And The Ivy, 10) We Wish You A Merry Christmas
Cool Down Papa!
This is the first album from The Hummingbirds featuring an array of 12 tunes from the live show. It is available here for £10 plus £1.45 p&p.
1) Sing Sing Sing 2) Boogie Woogie Bugle Boy 3)Straighten Up And Fly Right 4) Chatanooga Choo Choo 5) In The Mood 6) Jump Jive & Wail 7) It Don't Mean A Thing 8) Call Me Maybe 9) The Bare Necesseties 10) A Night Like This 11) Sway 12) The National Express
or you can buy the mp3 version for £5 HERE
Demo Media
You can hear our fantastic demo reel using the audio player below. Also keep an eye out here for our YouTube videos in the future!